---
From the Austin Gears Council
During this time of unrest and emotional pain for Black People and all People of Color, Austin Gears wants those in our community, and the community-at-large to know that as a club, we:
Stand with the Black Lives Matter movement
Do not tolerate racism within our membership ranks
Advocate for inclusivity and meaningful diversity at our and other leather/gear events
Will do everything we can to make Austin Gears Gear Night a safe place for People of Color
We want our brothers and sisters in the Leather/Gear community who are POC to know that we stand with you, and that we will not just be allies, but instigators for justice and reform in this community and in our country.
---
CLICK LOGO FOR MEMBERSHIP
We welcome your involvement. Join us for private events tailored to membership.
WHO ARE WE?
Austin Gears is a gay men's social group created to connect, educate, and inform about various gear events in the Austin area. We have a public gathering the first Saturday of every Month called "Gear Night" where we welcome men who are interested in leather, rubber, uniform, sport, and all gear fetish to gather with us and connect with others.
WHAT IS GEAR?
We believe that Gear is a deeply personal choice. You define your own Gear. Whatever makes you feel good and gives you confidence. A few examples are suites, leather, diapers, rubber, boots, gloves, sport kit, cowboy, wrestling singlet, underwear, sunglasses, a dog collar, and more- the list is always open to expansion. What are you into? What gear turns you on? Join us for Gear Night and show it off.
JOIN US FOR GEAR NIGHT!
On the first Saturday of every month, we have a gear night that is hosted at The Iron Bear located in Austin, Texas. We have three simple guidelines: 1: You can wear whatever gear you like (even if there's a theme). Participating in street clothes is fine too. 2: Gear Night is a safe zone where people can express themselves with no fear of persecution. No one has a perfect body or perfect gear. Negative comments about someone's physique or gear is frowned on. 3: Respect all participant's personal space.
Mr Austin Gear 2019 is Brett.
On the Gear Night in November, we hold a contest to choose the years Mr Austin Gear. We invite judges from across the country and accept applications from contestants from all over Texas. Mr Austin Gear represents the club as well as the Gears Community in Austin. Open to all who identify as male, he is encouraged to travel across the State, country, and internationally to promote the Gear and all forms of positive self expression. The winner is eligible and encouraged to compete in IML, MIR, and other Gear contests world-wide.
Applications for Mr Austin Gear 2022 will be available in September 2022.
For a sample application, download Mr.AustinGearApplication_2019
Thank you sponsors!
Our sponsors are local business.
Please support them.
Gears Council
The Gears Council is made up of a broad range of men in the gears community. We are here to serve and encourage you to become involved. Please step up and say hello or to ask any questions about what we do.
Jacob Duncan
Jacob has been in the Austin area since 2005. Jacob is a hobbyist DJ and all around geek. He is a regular at Gear Night and Gear Beer. He hopes to help Austin Gears grow and is happy to serve.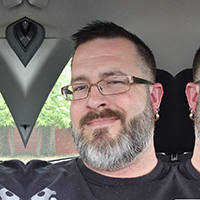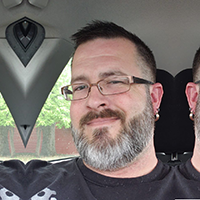 Toby McClellan
Toby has been on the Gears Council for 3 years. He is active in the community and encourages anyone who has questions about Gears to step up and say hello at Gear Night.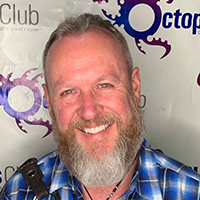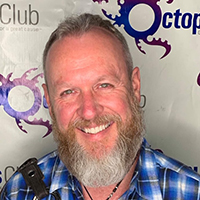 Roger Grape
Roger is Mr Austin Gear 2017 and is active in the Austin leather/bdsm community. He is co-chair of ArtErotica 2020, and can often be found flogging men at Gear Night.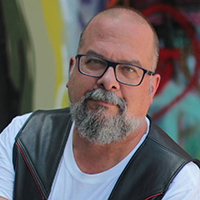 Peter Reid
Mr Austin Leather 2014, and Mr Texas Leather 2018, Peter moved to Austin from Chicago by way of NYC in 2004. Peter considers mentoring and teaching a major part giving back to the community.
Geno Riviera (Eugene)
Eugene has been a member of Austin Gears since it was first chartered. He is also a member of the United Court of Austin. You can usually see him wearing short shorts on a Gear Night.