The Austin Gears Council is made up of a broad range of people from our community. We are here to serve and encourage you to become involved. Please step up and say hello or ask any questions about what we do.
Jacob Duncan
Jacob has been in the Austin area since 2005. Jacob is a hobbyist DJ and all-around geek. He is a regular at Gear Night and Gear Beer. He hopes to help Austin Gears grow and is happy to serve.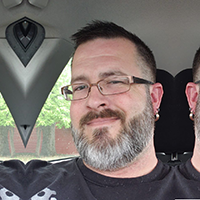 Toby McClellan
Toby has been on the Gears Council for several years. He is active in the community and encourages anyone who has questions about Gears to step up and say hello at Gear Night.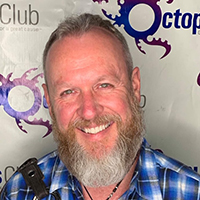 Roger Grape
Roger is Mr. Austin Gear 2017 and is active in the Austin leather/BDSM community. He is co-chair of ArtErotica 2020, and can often be found flogging men at Gear Night.
Randy Surratt
Randy has been an active member of the GEAR scene for several years and has worked to expand the local leather & fetish community in Austin. He is a co-owner of Sir Rat Leather and GEAR and has supported local charitable organizations like Ashwell Clinic, Project Transitions, United Court of Austin, and others. He has created or supported group events like Paws on 4th, Kinky Bingo, and GEAR Nights in Austin and Houston Texas.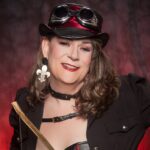 Hexa Dulce
Hexa Dulce is a fixture in our community and can always be found where there's a great party! Hexa has previously served as Empress XXV of the United Court of Austin and is a returning member of the Austin Gears Council. Hexa has supported many local organizations in our community through fundraising and events.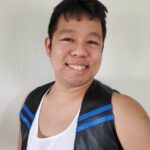 Boy Ken
Boy Ken is not only a new member of the Austin Gears Council but also a new member of Austin Gears. Ken has worked with nonprofit organizations in the past and is happy to bring his social media expertise to Gears. Ken can be found anywhere there's a chance to wear gear and have a great time!