Head Judge: Mx Eli Trumpy, LCSW, LISW (they/them)
Southwest slave 2013 and Ms Texas Leather 2019, is a non-binary Queer Leather switch. For the last decade they have volunteered as an educator, public speaker, emcee, and passionate advocate for wholehearted living in alternative sexuality communities across the country. After more than 15 years in polyamorous kinky relationships, their edgiest kink yet is committing to a monogamous vanilla guy, recently going "all in" by marrying their husband Franklin in October 2022. (Notice the shiny new last name!) Professionally they are a trauma-informed licensed therapist specializing in anxiety, depression, relationship issues, and trauma work. After living in Central Texas for the last 20 years, Eli recently followed their Iowa-born beloved all the way to Des Moines, Iowa where they have now opened a private counseling practice serving both Iowans and Texans via telehealth. More information about their work can be found at www.elitrumpycounseling.com.
Douglas was Mr. Austin Gear 2018, and competed at IML (International Mr. Leather) during his year of service in 2019. Douglas strives to help the Leather and Gear community be an environment of togetherness and acceptance, and has tried to promote inclusivity and the idea of living as your authentic self each and every day. Douglas has also contributed to fundraising and community events as an artist and performer, and loves to include elements of eroticism and gender fuckery in his work. He would like to see the Leather and Gear community continue to diversify, and hopes to see a lot of new faces in the future.
Judge: Daddie Danger (She/her/Sir)
Daddie Danger is the current Ms. World Bear 2022, Queen of the Bears. She is an educator, leather woman, and glitter bear. Danger is an active member of the Austin, Texas scene for 20+ years. Danger Co-Directs Dark Age Play-Austin, and is a patched member of her leather family LHC-Austin. She is a member of GWNN, SADE, and the Central Texas Femme Doms. Danger volunteers with Austin Gay and Lesbian International Film Festival, Octopus Club supporting HIV+ communities, ASHWell and various food security efforts. Danger is the former Outreach Director for Team Friendly-Austin and Coordinator of Poly Big Fun for 6 years, the longest running polyamorous campout in Texas. She enjoys rough body play, biting, blasphemous roleplay, pups and pets, age play, chastity play, a solid fisting, and all things medical play. A cage isn't always the kennel: Daddie Danger is going to talk with us about chastity devices, cage play basics, keyholding, piercings as and with chastity, tease/denial, and other "fun" games you can play while locked up. We'll wrap up with a few words on physical and mental health while in chastity for all partners. *This presentation is oriented toward chastity devices for cock owners and includes play for all genders. Danger is happy to talk outside this class about chastity devices for all genitals and provide resources for our vast array of humans.* Pronouns: She/her/Sir
Judge: Master Thaddeus Twist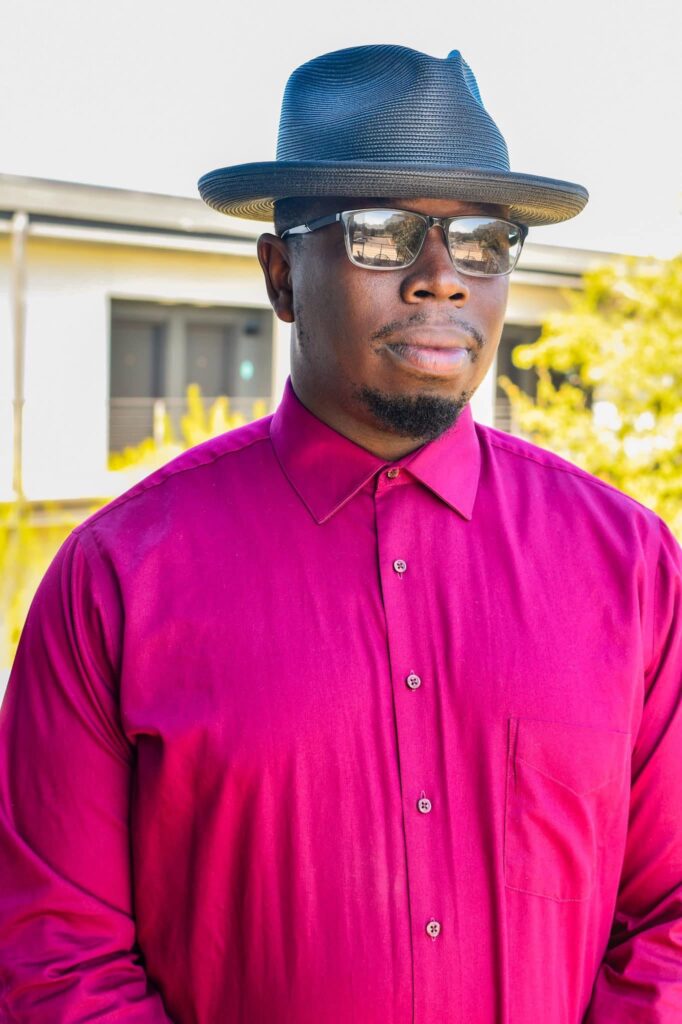 A covered Master of the Leather community and a graduate of the 2018 Austin Mentorship Program. Head of the House of Twisted Creations, where community is a high priority. He has served in various groups as a council member, panelist, mentor, provided demos, presented classes and keynote speaker. Currently, he is focusing on developing and refining presentations, where his main focus is based upon the principles "each one, teach one" and "iron sharpens iron".
Mr. Jay hails from "Cajun Country" South Louisiana where his affinity for kink (like many) began at a young age. A self-described "nature man", Mr. Jay enjoys spending time outdoors and assisting with outreach programs that engage the public in an outdoor setting. He seeks to become a more active contributor in Austin's local LGBTQIA+ organizations, and wants to bring visibility to the Leather and Gear community as an advocate for our local and ever-evolving queer culture.